Follow the below
easy
steps to Reset your password from Datman Portal.
*Open the Datman Portal - www.datmancrm.com

*Select Reset Password

*Enter your Registered Email and reset the password.

Click Here to Reset the Password

Step 1: Enter Email address and click on Reset Password.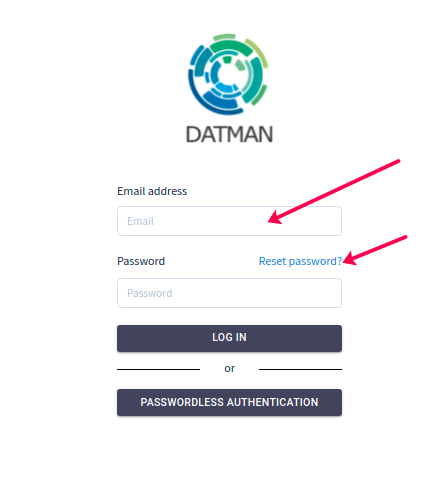 Step 2: Enter the email address once again and click on Send Verification Code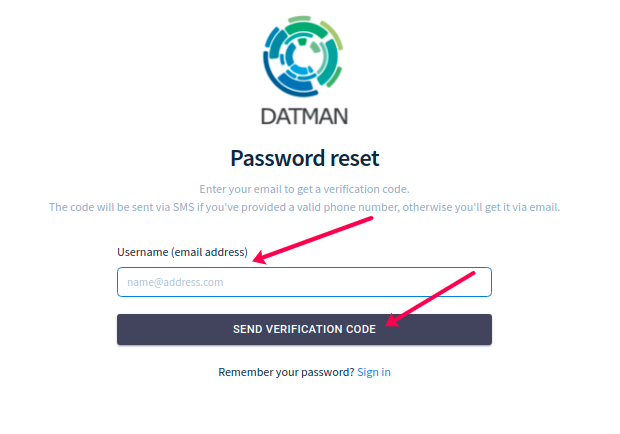 (You will receive a code to your registered contact number)

Step 3: Enter the Verification code and create New Password and Confirm New Password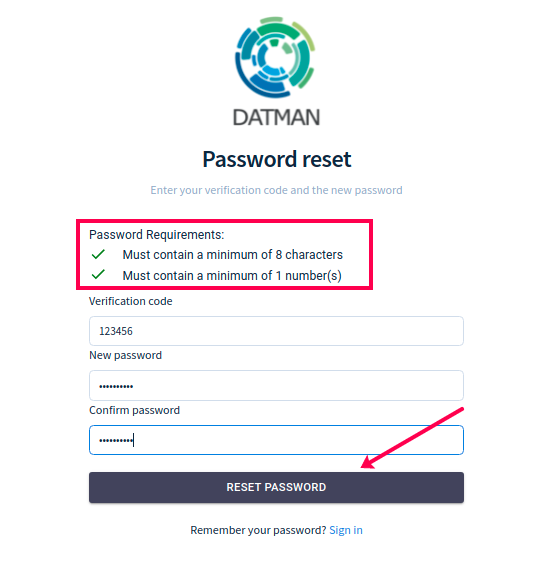 Once you reset your Password you will be redirected to the Login page.

Step 4: Enter your email address and use the Password you just created.